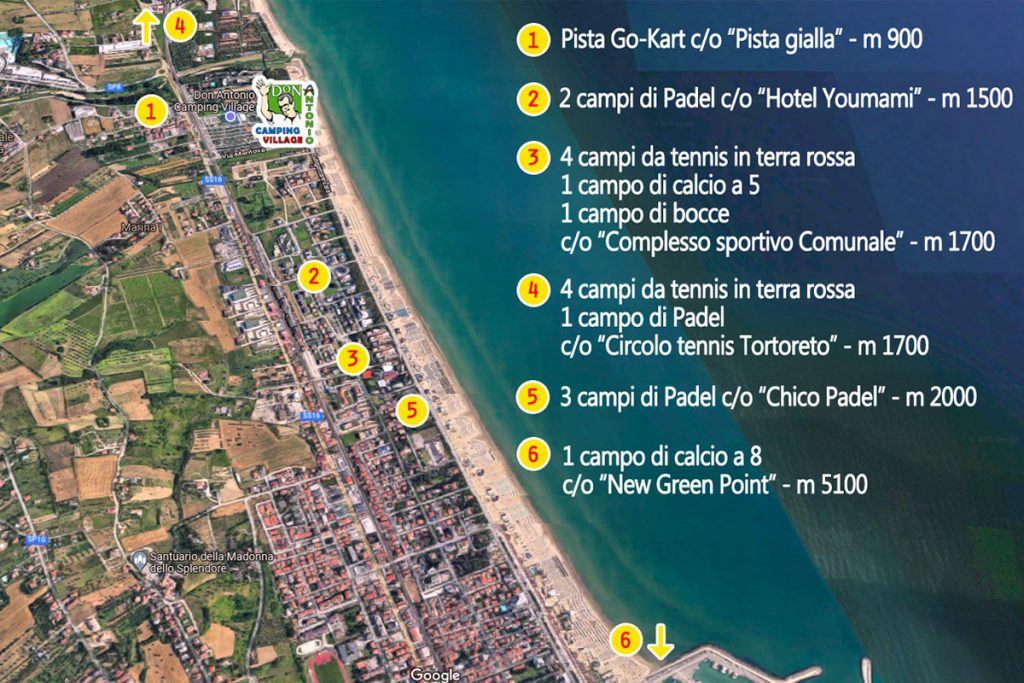 The area where Don Antonio Glamping Village is situated is particularly suitable for those who love outdoor sports.
The cycle and pedestrian path, that passes by our facility and runs parallel to the entire Teramo coastline, is a popular gym route.
Lovers of cycling, walking in the shade of the Mediterranean vegetation or running, can enjoy not only the workout, but also the view, the atmosphere and the scents amidst the lush nature.
Thanks to the width of our sandy beach, we have set up playgrounds there so that our guests can take part in beach volleyball, dodgeball, penalty kick, basket, bocce and marble tournaments together with the entertainers, without giving up the caresses of the sun and sea air.
During the day, activities such as muscle awakening, water gymnastics, Zumba and yoga are also planned.
Outside Don Antonio, there are many opportunities to engage in other sports, such as tennis, padel or go-karting.
In this regard, we provide you with a list of sports facilities in the vicinity: